WordPress Disadvantages–Not A Good Website Choice​
Expertise, International, Fast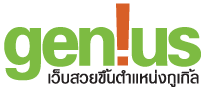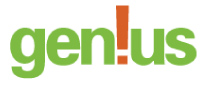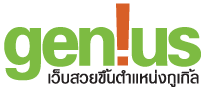 Your online partner for success​
WordPress is a platform of choice for web designers who don't know how to code a website; simply drag and drop elements onto a pre-existing template and you're done. Thousands of WordPress templates, widgets, and apps exist that can add cool features to your website, such as the capability for comments, calendars, reviews, etc. And many of these templates and plugins are free. Also, WordPress has tons of support, so if you have a question, there's a very good chance you'll find your answer by doing a quick online search.
In these unique situations, the client's needs outweigh the disadvantages of WordPress. Having said that, if you consider your website a critical component of your business's livelihood, you should, at a minimum understand WordPress's vulnerabilities and limitations before jumping into this type of solution.
In this article, we are going to list out the top 7 pitfalls of WordPress website design.
WordPress is Vulnerable to Hackers and Other Security Issues.
Because WordPress is "open source", and anyone is allowed to build WordPress themes and plugins, with no organization to monitor them, WordPress themes and plugins can come with bugs and malware right "out of the box". You could add a plugin that contains code that allows the plugin creator to access your WordPress admin dashboard, so they can go in and make changes to your website.
WordPress is also notorious for being vulnerable to hackers. A hacker can break into your WordPress site and add hidden, spammy code. Search engines find the code the next time they crawl your site, and your site could end up getting blacklisted and blocked from search engines for containing spam, and blocked by users' antivirus programs.
Website Design Is Limited.
Since WordPress is built on a template concept, your WordPress web design is constricted to the design limitations of the template you select. Designing a website that instills trust, exudes professionalism, and motivates a visitor to generate a lead or sale is more complicated and one soon realizes the limitations of the template. Customizing/tweaking WordPress templates soon becomes very expensive and time consuming.
Technical Skills Are Needed.
Although WordPress is a user-friendly platform, it demands some amount of technical knowledge for making all the customizations. You need to have a significant grasp over coding. It will be required to create custom admin columns, taxonomies, filters, post types etc. There are many other CMSs that require zero amount of coding knowledge. Or, you can always hire a WordPress developer or a company that will deliver custom WP services to you.
WordPress Sites Can Be Slow.
A big advantage of using WordPress as a web design platform is its features, flexibility, and interactivity. But these features come at a cost. Each plugin adds "bloat" to the website, and the more plugins you have, the slower the site will run and the longer it will take to load. Sometimes even just one plugin can cause these issues. If your website takes too long to load, visitors may visit your competitor's site instead. And one of Google Search's algorithms puts emphasis on a website's load time; sites and pages with a longer load time do not rank as well as those that load more quickly.
Your WordPress Site Could Stop Working.
WordPress often rolls out automatic updates. If your site's template or plugins are no longer compatible with the latest WordPress update, your site may stop working properly. The person who created the template or plugin must ensure that it works with the latest WordPress update, and if not, they need to update the template as well. But what happens if the person who created the template is no longer around or forgets to do the update? Your site may no longer work, and your web designer will not be able to fix the template unless he or she is its original creator.
High Consumption of CPU Power
Most of the WordPress users are not aware of the fact that in order to perform well, it utilizes a lot of CPU power and memory. There are a lot of resources that are demanded by WordPress from the server end. You might even feel the need to use a caching plugin which will have an impact on the overall performance. If your website is utilizing a number of plugins along with a premium theme you will need a good WordPress hosting.
WordPress Sites Are Not Search Engine Friendly.
WordPress websites are generally not as search engine friendly as a hand-coded website. Of course, there are Wordpress SEO Plugins, such as Yoast SEO, for optimizing your website for Google, Yahoo and Bing. But, Yoast only allows a certain subset of elements to be optimized. You cannot optimize your site' SEO 100% with a WordPress plugin. Several of the many items that SEO plugins cannot eliminate or optimize on your website are:
▪ lack of control of your site's structure,
▪ inability to define canonical URLs
▪ site speed,
▪ exposure to security vulnerabilities,
▪ bloated code.
The other misconception, and the more important one, is that just by having an SEO tool installed on your site, it will be optimized. A tool alone does not optimize your site. You need the expertise and knowledge of how to use the tool. Implementing an SEO strategy is complex and comprehensive. It requires years of knowledge of how organic search works and the experience to create an effective SEO plan to accomplish your goals.
Summary
Designing a website involves the design and layout of the site, not using someone else's pre-designed template. WordPress involves the dragging and dropping of pre-existing elements, which makes this type of web "design" the equivalent of a "chef" putting together a sandwich at a fast food restaurant. Granted, there are many talented and experienced web designers who use WordPress properly; i.e. taking an existing template and customizing it for each client. But even when used properly, the many problems inherent to WordPress websites are still going to exist.
​
34-35-genius