What You Need To Do To Promote Your Website After It Has Been Launched?​
Expertise, International, Fast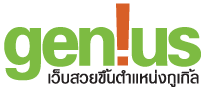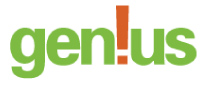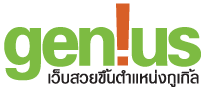 Your online partner for success​
Your website has been successfully launched, and all that hard work has paid off! A professional website is a significant, but worthwhile, investment. After your website has launched, it's time to shift gears and maximize the ROI of your investment. Think about your website as a 24/7 salesperson for your business. It's always online and is a critical sales tool for your organization. In many cases, it's the first interaction prospects have with your company.
To really get a return on your investment and take advantage of your website, you need to constantly work on it. There are plenty of things you could — and should — be doing now that your website is live. The more you put into it, the more you will get out of it in terms of leads, conversions and sales. Here are the Top 10 things we recommend.
Create new content
Adding fresh, high quality content is the number one thing you can do to improve your search engine optimization/Google ranking. If you have a blog or a place to post news or events, take the time to write a post at least once a month. If writing isn't your thing, post videos or photos whenever you can. Having timely and recent information on your site shows potential clients that your online presence is active and current.
Build an editorial calendar
An editorial calendar is like directions on a map. It shows you all the twists and turns you need to take to get where you want to go. Build a calendar of blog posts, case studies, downloadable guides, and white papers that includes topics to be covered and who is responsible for their creation. A calendar can be built out 6 months to a year, depending on your resources.
Draft and publish regular blog posts
You've built the editorial calendar, now it is time to put it in motion. Drafting and publishing blog posts isn't hard, but it does take consistency. Stick to the schedule of writing blogs and publishing them on the website. Remember that search engines reward websites that publish fresh, relevant content on a regular basis.
Check for comments and spam
If you have a blog, people can post comments on your articles. This is a fantastic way to interact with your readers and customers. Make sure to approve any comments and reply to commenters, answering questions and thanking them for taking their time to read your blog.
Drive traffic with paid search
Even the most well-optimized web design will take some time to get indexed and start ranking in search engines like Google and Bing. While organic SEO is a long-term strategy, we recommend running a pay-per-click (PPC) ad campaign using Google AdWords right when the website launches.
In addition, you want as much traffic on your website as possible. So, make sure to have your website URL on all your print marketing materials, and encourage customers, potential clients, friends and family to check out your website.
Analyze your traffic
If you have a Gmail address, you should be able to access the Google Analytics account that was set up for your website during your training. Check your analytics at least every couple of months to see how much traffic you are driving to your site and how people are finding your content. You can see where your traffic is coming from, what your most popular content is and so much more. You'll find this data fascinating and addicting to look at. The goal of your analytics is to find actionable changes you can make to improve your site.
Rev interest on social media
Social media is a great way to get your existing followers to navigate to your firm's website. After your website launch, announce your new website on all social media channels where your firm maintains an active presence. A website launch is an exciting event that your followers will be interested in and is a great way to get clients and prospects to your website.
Send out monthly or bi-monthly newsletters
If you are providing helpful, educational articles, guides and blog posts – your clients and prospects will want to know about it. Craft and schedule either monthly, bi-monthly, or quarterly newsletters to send to your email list of clients and prospects. In addition to keeping your firm top of mind and educating your audience, newsletters are a great tool for getting visitors back to your website.
Engage on Social Media
The name of the game for social media is engagement. Share your blogs on social media, curate other relevant industry content, and post updates about your firm for your followers. If your followers interact with your content (like, share or comment), engage back with them.
Perform Regular Maintenance
You should never "set it and forget it" with your website. Your website can be a robust sales tool and lead generation machine if properly cared for and maintained. Regular maintenance includes adding fresh content, creating landing pages, taking down old information and ensuring your website is functioning properly. To be considered current and relevant to your prospects, your website must also look current and relevant. If you can't do yourself or perhaps you just don't enjoy doing the maintenance on your website and have more important ways to be spending your time, get support from professionals.
Test functionality
Periodically you should go to your website to make sure everything looks good and functions properly. It's possible that even if no human touched your website, something could go wrong. Your web host could have updated their servers, or an internet browser could have made modifications that could cause plug-ins or code on your site to break. If you have a contact form, shopping cart or other special functionality on your website, test it once a month to make sure it still works as it should. Especially if you notice that you are seeing fewer than normal website queries or sales, run a few tests and click around to different pages.
​
30-31-genius