How Much Does It Cost To Build A Website For A Small Business?
Expertise, International, Fast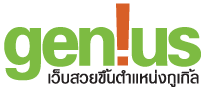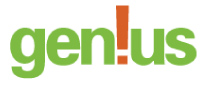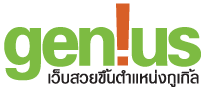 Your online partner for success​
Website designing and website developing are often used synonymously, but they're two very different things. Designing a website is like working with an architect to create the blueprint for your house. Developing a website is like working with a contractor to actually build your house. The pricing estimates in this article are for designing as well as developing a website (i.e. the total cost).
There are 2 options for designing and developing a small business website; Hire a Professional, and Attempt to Do It Yourself.
If you're super busy running your business and/or you're just not a "tech" person, then you need to hire someone to build your site for you. It's just that simple.
The cost of building a modern, professional small business website is typically $3,000–$6,000 but could be as much as $20,000 depending on the number of pages on the site and the amount of customization required.
▪ Page volume. Let's say a web development firm offers a package for a 10-page small business website for $3,000. But let's say you need a 25-page site. A good rule of thumb is to add about $100/page for each page over and above what's included in their standard website package. So in this example, 15 additional pages would be about $1,500. Add this amount to the original base price of $3,000 and your new total is $4,500. Obviously every situation will vary, but at least this gives you a reasonable cost estimate based on common pricing in the industry.
▪ Custom site layout. Every website starts out with a theme or template. That theme or template needs to be customized so it looks how you want it to and matches your company brand. Obviously the more customization required, in terms of volume and complexity, the greater the cost.
▪ Custom images & graphics. Fancy images and graphics can really give your site a one-of-a-kind look, but it comes at a price. In addition, sophisticated visual effects often require special editing software and/or the services of a custom graphic design specialist.
▪ Custom programming. Sometimes you can get an application that will provide the functionality you want right out of the box. Other times, getting your site to do what you want requires significant trial/error and testing.
▪ Number of design revisions. With most website projects, the standard is to have either 1 or 2 design revisions before your site gets built. Keep in mind, each design iteration comes at a price, which adds to the overall cost of your project.
▪ Content creation. Solid, thoughtful content is the foundation of any great website. If you're launching a new site but don't have any content yet, it'll need to be created. If you have an existing site but the content is weak, stale or outdated, it'll need to be refined or enhanced. Depending on how much information you need to publish, your website might have 5-10 pages or more than 50.
Option 2: Attempt To Do It Yourself (DIY)
If you have a basic understanding of web technology and you're fine doing the work yourself, you can totally build your own website. The raw materials you'll need aren't horribly expensive:
▪ Domain name: $10-$12/year to register a domain. There are a zillion registrars to choose from.
▪ Website hosting: Costs range from about $100/year for standard web hosting from companies like BlueHost or HostGator to $300-$500+/year from companies like WPengine or SiteGround.
▪ SSL certificate. Even if you don't plan to sell things directly from your site, you'll still want to secure your site with HTTPS protocol. You can get an SSL certificate for as little as $10/year or as much as $200-300/year.
▪ Premium website theme. $100-$150. Some free, some paid. I urge you to spend a few bucks and get a quality theme.
▪ Premium plug-ins. $100-$200. There are lots of free plug-ins and many of them are very good. But there are also lots of bad plug-ins that don't work as advertised and will waste a bunch of your time. So be careful.
▪ Stock photos. $50-200. If you're a good photographer or you already have high-quality images for your site, then you're all set. But chances are you'll need to purchase some images to dress up your site a bit. Never, ever, ever just copy/paste images from other sources onto your site, unless you're 1000% certain you have permission. Otherwise you can get sued.
▪ Education. $25-$300. Unless you work on websites every day, you're probably going to have to buy a few books or take an online course or two to learn Photoshop, HTML/CSS coding language, etc. to get yourself up to speed in one or more areas of website design and development.
In total, you're realistically looking at about $300-$600 in expenses to get up and running.
Your time is also a cost to building your website.
If you want to build a website, be prepared to commit a lot of mental and physical energy into your project. How do you factor this cost into building your website? Is an hour of your time worth $20? $50? $100? Take that number, multiply it by how many hours you plan/budget to building your website, and you will loosely guess how much additional costs it will take to build your website (based on your time commitment).
Building a modern, well-engineered website is way more time-consuming than most people realize. But if you have more time than money right now and you don't get overwhelmed by web technology, the DIY approach is a perfectly viable option.
Don't Forget About Updates, Maintenance & Licenses
Your site will require routine technical maintenance to promptly install updates and security patches to protect your site from being hacked. Yes, even small business sites are now targets for hackers. If you can handle your site's technical upgrades yourself, great. Otherwise you'll need to hire a specialist to do this for you. Experienced web developer are $100-$125/hour.
24geniuswebdesignYangon.com
​