Tips to Modernize Email Design​
Expertise, International, Fast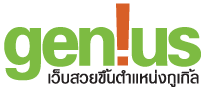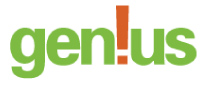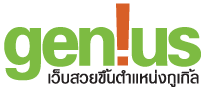 Your online partner for success​
Email newsletters are the perfect way to stay in touch. After all, people skim their emails on the bus, during their lunch break, and while they're watching TV. How can you encourage more people to take action when they receive your email newsletter? The answer is design. Trends in design continue to evolve over time for homes, cars and fashion, and email marketing campaigns are no exception.
To avoid making missteps or falling behind, use the following tips to create seamless and creative email designs that intrigue subscribers and keep them engaged.
Responsive Design Becomes the New Standard
In the past, responsive emails were considered a trend. Now, consumers expect to receive emails that are rendered appropriately on all devices. In other words, responsiveness has become the new standard. Email campaigns must look and work flawlessly on any device they're opened on, whether it's a desktop, tablet or smartphone. Broken links and content that fails to meet this expectation can damage a brand's reputation and hurt revenue as well.
Marketers are Designing for Mobile First
When designing email campaigns, don't underestimate the influence that mobile has had on consumer lifestyles. Interactivity in emails goes hand in hand with mobile adoption. It's not uncommon to see animated GIFs in the body of an email, or videos integrated within a campaign. While these dynamic content pieces are certainly eye-catching, don't forget to check that all design elements are mobile-friendly and are easily viewable on portrait mode.
Gmail is Pushing the Boundaries of Email Marketing
Gmail is pushing the boundaries of what kinds of content marketers can experiment with and create within an inbox, allowing for even more interactive and engaging campaigns. It's the first email service to use HTML5, which allows users to put actual video into an email. The service provider recently announced it will bring the power of Accelerated Mobile Pages (AMP) to its inboxes, allowing users to browse and view full websites within the body of an email without leaving the platform.
Branded Templates are Coming to the Forefront
Templates are incredibly valuable to the thousands of email marketers who utilize them everyday. However, marketers should keep in mind that the widespread adoption of templates can sometimes make it more difficult for brands to stand out to consumers in a cluttered inbox because all emails begin to look similar to one another.
To avoid this, marketers should customize templates as much as possible while following brand guidelines. Use web-safe fonts that are easily digestible for readers, and keep the number of colours limited to two or three that reflect brand logos.
It's more important than ever for marketers to continue adapting and evolving with the technology that is changing how users consume and interact with media. Failure to do so not only harms brand reputation, but also affects how users engage with brands. By taking these steps to design emails that are creative, responsive, mobile-ready and clearly branded, marketers can drive more successful campaigns and optimize engagement with subscribers.
​
22-genius