Google's Advice on Creating Hotel Video Ads
Expertise, International, Fast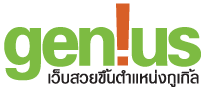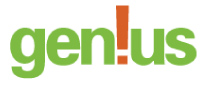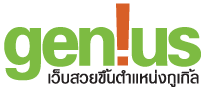 Your online partner for success​
Creating hotel video adverts may seem like an exercise reserved for large companies with big budgets, but every hotel can benefit from video marketing. There are ways for all hotels to utilise video to enhance their brand. Take a look at these eight video marketing tips from Google:
1. Think broadly about the metrics you measure.
While views may be the easiest and most obvious way to measure success, this method won't give you an entirely accurate picture of your results. There are many other useful metrics you can look at to assess how effective your video has been in driving revenue or brand awareness. These include:
▪ Impressions
▪ Clicks
▪ Sign-ups
▪ Unique viewersRTCG
▪ Watch time
▪ View-through rate
▪ Sales
▪ Calls
2. Start small.
Attempt to repurpose previous content on different platforms or make short videos that you can more easily perfect before you move onto bigger projects.
3. Don't fall for fads.
It may be tempting to jump on the bandwagon of the latest video or advertising craze to send your brand viral, but it's not conducive to long-term success. You need to build a strong foundation for your brand that can be extended over time to strengthen and enhance your message.
4. Be realistic about your time and resources.
Neither you nor your potential guests have much time to waste so it might be prudent to use shorter videos predominantly. Six second bumper ads on YouTube can often be more effective than longer form videos. Save your extended content for when you know viewers will be more receptive.
5. Make it meaningful to the consumer.
Instead of celebrating your own brand, plan your content to revolve around moments that will be meaningful for guests. There are numerous events and milestones throughout the year you can capitalise on to achieve this including Valentine's Day, Easter, and Halloween.
6. Tease your audience.
You want to create interest, anticipation, and excitement in your target audience. You can do this by planting a seed with shorter content and give them more days or weeks later, revealing pieces of the campaign puzzle to keep them engaged. When the time comes to ask for their booking, they may be very familiar with your brand and more likely to convert.
7. Amplify your content.
To attract more people, you should combine short and long content at the same time. You should also vary the platforms you use to host your content, and even use different content on each, depending on who you're likely to connect with. This will help increase your incremental reach.
8. Echo your message.
Once you have established a story or message in longer videos, make sure you create multiple shorter versions that are distinguishable from each other. You can then use them in a number of circumstances to reinforce what you introduced in the entirety of other videos.
When creating the video content, remember that people want to be shown creative and emotive ideas after all.
18geniuswebdesignYangon.com
​