How Much Should I Budget for My Website Project?​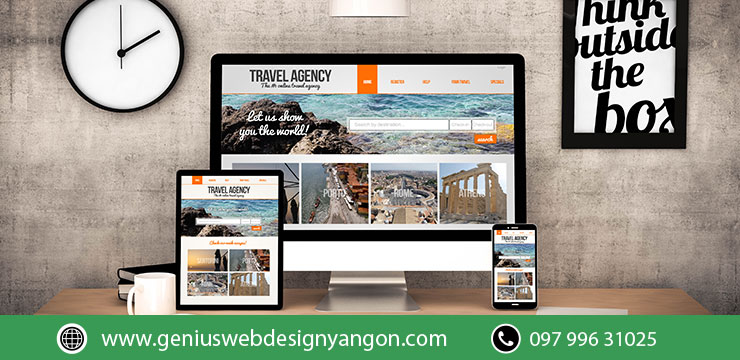 Expertise, International, Fast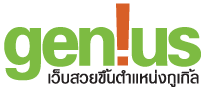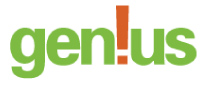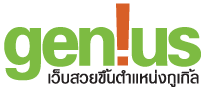 Your online partner for success​
The trend nowadays is that people are relying more and more on online search to find any desired products or services. If your business, either big or small, doesn't have a website, you might certainly fall behind your competitors. When it comes to building a website, you might want to ask: How much does it cost? And, the answer is "It depends." It depends on the scope of the project, functionality you want, and the ROI the website creates for your business, etc.
In this article, we've answered 7 questions you might have or you don't even know you should ask to your potential web design company while requesting the quotation; of course, in terms of the price.
Who will design your site?
Freelance Web Developer
Although a freelancer might lack the wide range of skills possessed by an agency, it is still better than doing the website by yourself; in terms of your time and ability. They can give you more personalized service, but not always reliable, and if you're unlucky, they might leave your project incomplete. Hiring a freelance developer can cost you between 5,000 to 100,000 THB depending on the amount of work.
Web Design Agency
Every website design company is unique in a way that they are providing different levels of service depending on their expertise and the industry they are working with. These agencies have professional web designers, web developers, and copywriters who are well-trained, creative, and reliable to design your website. For that, you can expect to pay anywhere from 30,000 to 300,000 THB depending on the complexity and scale of your website.
How many web pages will you have?
Perhaps a website with 4-5 pages is enough for a starter business but 10-20 pages with well-written contents are needed for small- and medium-sized businesses. A large-scale business website, a uniquely designed website having 40-100 pages with multiple sections and functionality, might be suitable for big companies and e-commerce business. The more pages a website will have, the more time and effort it will take to put them together as well as the cost; ranging from 20,000 to 100,000+ THB.
Which features and functionality you expect to have?
Some common features you might want to have for your website are:
E-commerce: As trending as it is, only very few people know that building an e-commerce website is very complex as it takes tremendous amount of effort to make everything works perfectly for the business owner as well as the customers.
Payment Gateway: This function is a must if you have an e-commerce website so that you can accept money for your online sales—whether through PayPal, 2c2p, Omise or any payment gateway from your bank.
Multiple languages: The downside of using Google's language switcher tool is the translation might not be 100% accurate in which it can upset your visitors and even have a negative impact on your business image. Thus, you will need properly translated contents for your multi-lingual website. Extra work here? Your web designer has to input those contents twice for every page (if you want two languages).
Where will your website be hosted?
Once you have a website, you will need a place to put it. If your business is just getting started and doesn't expect a ton of traffic to your site, you can go for shared hosting where your website will be on a server with other websites; it usually costs around 1,000-5,000 THB per year. If you just like to dream big, you can have your own dedicated server with costs around 60,000+ THB per year. If you want an option in between, a cloud server is also faster and more secure with costs around 1,500-8,000 THB per year.
Which domain name should you go for?
Your domain name or website address should be unique and represent your business industry, so that it will make you noticeable to your business partners and customers. The cheapest option is .com which costs approximately 600 THB per year. Other extensions such as .net, .org, .info, and .th can cost more depending on the popularity.
Who will do the maintenance work after the website is launched?
The website needs regular maintenance to help it perform at its best (especially if it is an e-commerce website) and keep it secure from any emerging threats. Be aware that if you have the freelance developer built your website, there is the possibility he/she will not be available in the future to do the maintenance work for you and finding another freelance developer could be difficult and expensive eventually.
This might be another perk of working with a professional web design agency in the first place; you just need to tell them effortlessly what changes you want to make on the website. As for the maintenance cost, it usually costs around 30,000 THB per year, including monitoring, designs and updates, interactive system training (if required any), and your favourite benefit—peace of mind.
How to make your website generate ROI for your business?
This won't happen simply after launching the website. You will need to optimize your website on the search engines, such as GOOGLE, so that your potential customers can find you when they need your products or services. It takes much effort to have your website optimized on search engines than just making it SEO friendly. The two outcomes are different, and usually, you will need a SEO specialist to implement the right and effective strategies for your business. And, this comes an extra cost for specialized service.
Final thought
We know that getting a website established for business can be daunting and confusing for you, especially if you want it to work perfectly and profitably for your business in the long term. We also hope that this article helps you somehow get a big picture of what kind of budget is right for your project. If you need more information or detailed consultation, our GENIUS professional team is right here for you.
Sources
40-41-geniusYangon_YV