Google's Mobile-First Index and SEO Implications​
Expertise, International, Fast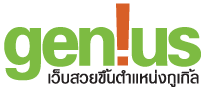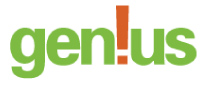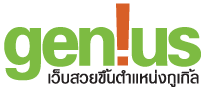 Your online partner for success​
Google's mobile-first index announcement last year made it clear that they will change the way how sites are indexed and ranked in the search engines. What this essentially means is that Google will look at the mobile version of a site first, index and rank it accordingly. So, if you don't have a mobile-friendly site yet, your rank will somehow be affected in the search engine results pages (SERPs).
How Google evolves to Mobile First Indexing
In the past, Google crawled websites from the perspective of a desktop user, hence, they only maintained a desktop index. But today we are living in a world where our lives revolve around mobile devices where consumers use their mobile devices when they want-to-know, want-to-go, want-to-do and want-to-buy. This seismic shift in user behaviour prompts a fundamental change in the way Google ranks websites. Therefore, Google sees the need to create a mobile index which will index websites from the view of a mobile user, and use it for primary rankings.
How Google Mobile Index impacts on SEO
If you don't have a mobile site at all, then you don't really need to worry. Google has said that they will continue to index your desktop site just fine. However, if you do have a mobile site, then you need to ensure that the content and links that appear on your desktop site must appear on your mobile site. This will make sure that Google is able to crawl and index your mobile site properly.
Google is obviously in favour of how convenient and user-friendly your web pages are for the people visiting your website through mobile devices. If your desktop website had content hidden in expandable boxes, accordions or tabs, then Google would now give full weight preference in the mobile version as such kind of expandable content enhances user experience.
What can you do to ensure your website meets Google's mobile-first index requirement?
– Ensure that both, your desktop and mobile versions serve structured markup data. You can verify if the markup is same across the desktop and mobile versions by typing URLs of both versions into the structured data testing tool and comparing the results.
– Remember to use the robots.txt testing tool. This will verify if your website is accessible to Googlebot or not.
– If only your desktop version is verified in (Search Console), add and verify your mobile version as well.
– No need to make any changes to the canonical links. Google will continue to make use of these links as guides in order to serve suitable results to users searching on their mobiles or desktops.
When given a choice between the mobile version and the desktop version, Google will look at the mobile version first. Hence, if content on your mobile site is lesser as compared to your desktop site, then that could pose a problem. This is why Google recommends a responsive site. The content will remain the same on your mobile as well as the desktop version.
Source: http://emarsity.com/googles-mobile-first-index-and-seo-implications
​