Free Images that Will Get You Sued​
Expertise, International, Fast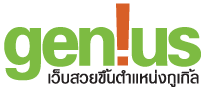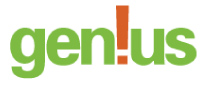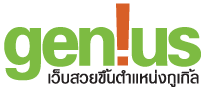 Your online partner for success​
Are "free" images more in demand today?
Of course, anything that is "free" is in demand, but for photography things are not really free. There are skills, equipment and many things learned in years to create a good photo. It's not the black camera that makes the photo, it's a whole learning curve and many years of hard work for some of them. In many cases, it goes beyond the photographer: the model, the makeup, the setup, location costs, all add up to the bill.
What are some ways businesses think they are "legally" finding and using free images?
Most frequent one is Google Images. What started as a way to depict the results of a search "what color was Jennifer Lopez's dress", result that can't be provided by Google Search, became a tool for many to download images for commercial use. Enhancing their presentations and sometimes even products.
Over the years, we've seen countless cases when a watermarked image appeared in a conference presentation. It went as far as finding watermarked images on real-life products in supermarkets. Google Images is indexing images from all over the web. Webmasters, bloggers or simple users who upload images get their image indexed by Google and unknowingly distribute content.
For commercial reasons, people start to go to sites such as Wikimedia (built to support Wikipedia) or other sites. The sites itself are not unsafe and usually they have very good technology and user experience. The problem is not the site itself but the content, which may be unsafe to use. Some of them even monetize the experience through ads and donations. In most cases, nothing goes to the photographer! Who are then surprised and unhappy to see their content used in a commercial ad.
Do any of those strategies mentioned above pose a risk to businesses?
If anyone can upload a photo and claim it is he's own, a business using that photo can end up being sued by the original author for copyright infringement. If a photo with people is uploaded by the photographer, but lacks a model release (the model release is an agreement that gives the model's consent), then the photographer, the business and its clients (where the image was used) can end up being sued by the model.
If there is a certain element within the image, protected by trademark, the business and its clients can be sued by the owner of the trademark. The lifespan of an image is short nowadays, but if something is successful, litigation will follow suit. Imagine a famous book cover without a model release. How about a claim of $2.2 billion in damages?
How to smartly source images instead?
Safest way to start is with a stock agency's free section. Agencies have different free programs or aggressive discounts that ensure that photographers earn money and can create more content. The reason these photos above are free is because they are subsidized by the government, not that it cost nothing to create them.
Source: https://www.websitemagazine.com/blog/free-images-that-will-get-you-sued?utm_source=newsletter&utm_medium=email&utm_campaign=newsletter
06-genius