Don't Stress Out the User: 8 Mistakes to Avoid​
Expertise, International, Fast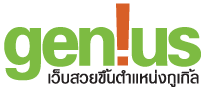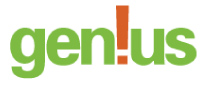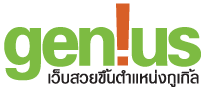 Your online partner for success​
Have you ever had to read a book with a really small font size? Pushing your eyesight to the limit, before inevitably closing the infuriating text never to open it again. It's a similar feeling for the user who has to face a product or a website with poor usability. Here is a list of the most common designer mistakes that can make you lose your clients.
Information Form Mistakes
1. Making the user think too much
The easiest way to overload a website visitor is to ask questions in a form that has to be filled in. Most users won't want to think about what to write and will leave the site. A good design rule is to think about the user where possible and to create ready-made messages for them.
2. Asking for extra information
Entering the credit card number one more time, writing the address for the third time – a client just doesn't have the patience for that. If it's impossible to send a form without this information, he quickly leaves the website.
3. Lacking a flexible data input
It is a usual mistake on a government website and on ticket and hotel booking services when a client is trying to enter a date or a phone number and the website would accept only one way of writing these details. A client has to try multiple options to guess the right one.
Interface Errors
4. Lack of user feedback
If there is a button in the interface that looks active it has to be usable. Show the user action and provide feedback for it whether it's successful or not.
5. Abusing the user's fine motor skills
A user wants to be able to close a pop-up not by struggling to click on a small cross in the corner, but by clicking on a whole area outside the pop-up.
6. Too many clicks
A well-thought-out design saves the user clicks. If an action can be done with a smaller number of user clicks – reduce them, especially frequently repeated actions in the interface.
7. Interfaces you have to decrypt
An interface has to be clear to the user, which is all about the icons. A good design avoids over-decorated icons and buttons that perform different functions at a different time, and also common icons used for unusual actions.
8. Making the user guess the mistake
If something goes wrong, say, for example, a person has insufficient funds on a credit card, or is missing some data, the interface should let a user know about it. Turning the user into Sherlock to find out the reasons for the mistake isn't the best idea for a good design.
The main task for a designer is to focus on user care and not immediate service interests. The right approach will create a good image for the service that will almost definitely generate multiple sales and build client trust. Honesty should be the main priority, not the desire to sell by any means.
Edit Post Text
16-genius