You can find updated solutions for web design and online marketing/strategy to expand your business day to day.
For Enquiries and Free Consultation, email us here:
Your online partner for success
You can find updated solutions for web design and online marketing/strategy to expand your business day to day.
Free Images that Will Get You Sued
Are "free" images more in demand today?
Of course, anything that is "free" is in demand, but for photography things are not really free. There are skills, equipment and many things learned in years to create a good photo. It's not the black camera that makes the photo, it's a whole learning curve and many years of hard work for some of them. In many cases, it goes beyond the photographer: the model, the makeup, the setup, location costs, all add up to the bill.
4 Ways to Kill the ROI of SEO
Have you ever hired an SEO company only to end up 12 months into a campaign without any clear signs of success? Today, we are going to look at four common reasons why SEO campaigns fail and what you can do to avoid failure.
15 Features Every Business Website Should Have
In modern realities, a website is a necessity and it should shine like a diamond. Here are 15 must-haves for your website that will ensure your customers have a positive experience on the site, improve your company's digital footprint and increase engagement with your brand.
Parallax Scrolling Websites Not SEO Friendly
The popularity of one-page website format has grown considerably over the last few years and continues to play a central role in the design mix. Parallax Scrolling is one of the latest trends in web design and the beauty of a Parallax-style site is that viewers can simply scroll down the page and see all of the website's content (e.g. who we are, what we do, our products) without having to navigate to elsewhere on the site. Or, the user can also navigate to a specific section of the page via on-page links or via the navigation menu.
Tips to Modernize Email Design
Email newsletters are the perfect way to stay in touch. After all, people skim their emails on the bus, during their lunch break, and while they're watching TV. How can you encourage more people to take action when they receive your email newsletter? The answer is design. Trends in design continue to evolve over time for homes, cars and fashion, and email marketing campaigns are no exception.
Expertise, International, Fast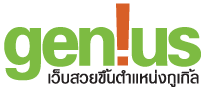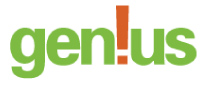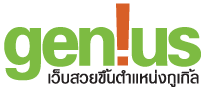 Your online partner for success​