An Overview of Backlinks in the world of SEO​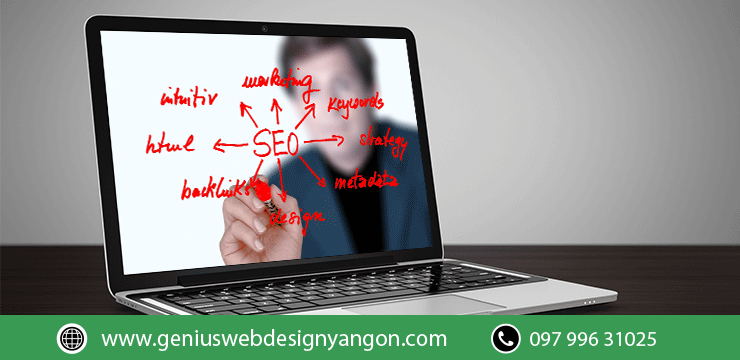 Expertise, International, Fast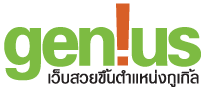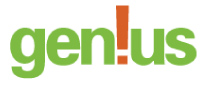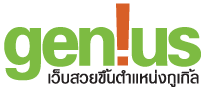 Your online partner for success​
A "backlink" is one of the most used words in the world of search engine optimization (SEO). So, what is backlink? Backlinks are incoming links to a webpage, also referred to as inbound links. Conversely, if links on your website or web page go to another website or web page, they are called outbound links. When someone places a link on their site that points to your site, it is an outbound link for them, but an inbound link or a backlink for you.
Why do search engines care about backlinks?
There are a number of reasons. In the past, search engines were very simple, and backlinks were the major metric for the ranking of a webpage on search engine results pages (SERPs). It didn't matter what the website was for, or how good the content on a website was. If your web page has a lot of backlinks, it tended to rank higher on all major search engines, including Google. As people mostly tend to click on the first few search results, there is no doubt that the higher you rank on a SERP, the better for your business.
Google PageRank algorithm takes into consideration the sources as well as the number of backlinks that a web page has, then estimates the importance of that page. Thus, the quality and quantity of pages linking to your website help search bots to crawl your site and rank it correctly to its content. By this way, when there is a query coming in, search engines present searched website links from the most valuable to the least important ones in a concrete order. In short, backlinks help your website attract a primary audience.
Quantity no more stands for Quality.
Backlinking used to be much simpler too. Either using sitewide links for quick backlinking or getting them from link firms, no matter what strategy you were using, you just need to make sure that your websites were stuffed with as many backlinks as possible; even low-quality ones were fine. Then, it was a guarantee that your ranking in SERPs would shoot up in the next few days. It used to be a new SEO strategy after the website owners were resorting to "keyword stuffing".
However, those old good days are long gone after Google launched its Penguin algorithm; the whole landscape of backlinking has changed. In this post-Penguin world, if you want to get ranked higher, you have to focus on the quality of the website content and backlinks. If you do so, even you don't have many links, Google will still rank your site higher than others. Here are some useful tips to help you:
▪ Optimize your website technically;
▪ Use a reliable architecture for your website;
▪ Create valuable content on your website to attract potential clients.
General terms you need to know about backlinks
Link Juice: When a web page links to your website, it passes "link juice" which helps with the ranking of that web page, and also improves its domain authority. As a website owner, you can stop passing your site's link juice by using a no-follow tag, which will be explained in Links Attribute.
Links Attribute: There are 2 types of attributes in a link for SEO; Do-follow and No-follow.
▪ Do-follow link attribute points search bots what links are should be indexed. By default, all the links that you add to your web pages are do-follow links and these pass link juice. It is important for SEO goals.
▪ No-follow links attribute prevents search engine robots from crawling a specific link so that the link does not pass link juice. In general, a webmaster uses the no-follow tag when he/she is linking out to an unreliable site.
Low-Quality Links: These are the links come from harvested sites, automated sites, spam sites, or even porn sites. Since such links do far more harm than good, you should be careful when buying backlinks for your website.
Linked Root Domains: This refers to the number of backlinks coming into your website from a single domain. It will only be considered as one linked root domain even if a website has linked to your website ten times.
Anchor Text: The text that is used for hyperlinks on the web page. Anchor text backlinks work great especially when you are trying to rank for particular keywords.
Internal Links: These are the links that are going from one page to another within the same domain. The process itself is referred to as internal linking or interlinking.
Advantages of backlinks in SEO
Improves Organic Ranking: If your content has relevant links from other sites, it indicates your website provides quality contents for certain search queries, and search bots tend to rank this kind of website higher in SERPs.
Faster Indexing: Search engine bots can discover new web pages by following backlinks from existing webpages. If your website is new and has no backlinks, it will be more difficult for search engine bots to find your site. Thus, it is important to get backlinks as soon as you launch your new site since they help in the faster discovery and indexing of your site.
Referral Traffic: Basically, a person who is reading a post may click on links in the post to find out more information about the topic at hand. This is where backlinks help get referral traffic to your site.
Final thought
In a nutshell, do not build backlinks for the sake of having more of them. As Google becomes more and more sophisticated, it aims to value natural, quality links, and at the same time, devalue those unnatural or spammy ones. As a search engine, they have to make sure that their results are as honest and high-quality as possible. As a website owner, it is important to have backlinks from well-indexed quality sites—authoritative and relevant sites—with real traffic, so that your business will stay visible, get ranked higher in SERPs and get more revenues out of it.
Sources
38-39-genius-Yangon_YV