Expertise, International, Fast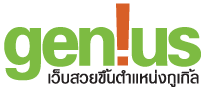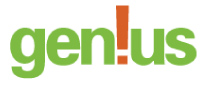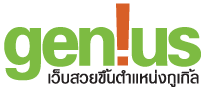 Your online partner for success​
Google Dance was brought back this year. They had a closed door session with 100 people and they were asking them to tell them what bothers them. Google wanted to hear about what marketers thought about what they were doing. This article is going to tell you what people at Google are thinking about.
HTTPS – It makes sense for every site switch to HTTPS at one point. When you access sites that are not HTTPS, you get weird ads. If your site is on HTTPS, weird ads can't be injected. Google is working with quite a few publishers planning to switch to HTTPS. They were monitoring their migration to see how it went – whether traffic went up or down. Yelp switched recently to HTTPS and it worked beautifully for them. They didn't lose any traffic.
Interstitials – Users don't like interstitials or any other component that blocks the view of the content. They were thinking about how they can have people discover content in a way they are not annoyed by. They announced a new change to the mobile algo that will go live Jan 10, 2017. If the page content is obstructed by overlays or interstitials then they will be demoted in mobile results.
Accelerated Mobile Pages – AMPs is an idea for fixing some of the issues. If you don't have a mobile site yet, then AMP is a good way and an easy way to create a mobile-friendly site for now. AMP, by default, is mobile-friendly. They can serve content from their caches which are much faster than any server. Because AMP is fast by default, if you are trying to sell something like speeding up a site, you will speed up a site a lot if you switch to AMP. There is no ranking benefit for AMP.
Mobile First Indexing – Google has had a desktop index. That means they are crawling the desktop site, determining the relationship to the mobile site, and then they rank the mobile version of your pages based on the desktop version/desktop signals. That doesn't really make sense anymore. Their systems weren't designed for handling two version of the same content too well.
Nowadays, since 85% of their results are mobile-friendly already and more than half of the search queries are from mobile devices, it makes sense to switch over the desktop index to a mobile index. The problem with the mobile-first index is that you lose quite a few signals. You don't have as much content on your mobile site as your desktop site. On your mobile site index, you will have to figure out what you care about the most on mobile.
Right now Google is launching an experiment where they take a big chunk of the index and they do something to that part. In this case, they are creating a separate mobile index, which will be its primary index. Desktop will be a secondary index and will be less up to date. Links, content will be scarcer on mobile.
Source: https://www.pubcon.com/keynote-gary-illyes-pubcon-las-vegas-2016
​