6 Local SEO Marketing Tactics for Greater Search Ranking​
Expertise, International, Fast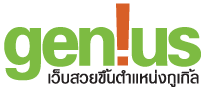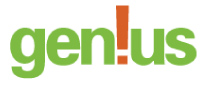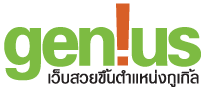 Your online partner for success​
According to Google, more than 76% of people who perform local searches on their phones end up visiting a physical store within 24 hours. If your business has a local presence, it's important you apply local SEO best practices to do well on local searches. Here are some tips to implement for your local SEO Marketing enhancements:
1. Plan for local keyword phrases to target
People use keywords to look for what they need online, and therefore so must you on your website! To rank high on local search engine results pages (local SERPs), your content needs to be optimized with relevant keywords for the location you want to target. As well, Google Adwords' Keyword Planner is a good tool to use to look for high-volume keywords within a given niche and location.
2. Produce local content for your website
After identifying the keywords to use for your local SEO, the next step is creating location-specific content. For example, let's say you're running an HVAC company, and you want to write about ways to save energy during the winter for a location. The best approach you can take is to write the suggestions to fit the kind of winter that location gets.
3. Write for local websites
Guest posting has always been a proven way to improve SEO. But since you're focusing on a location, publish content on local websites. The backlinks you get will improve your business' standing on local SERPs. At the same time, if you produce high-quality content, you'll quickly establish yourself as a local expert, which will give a boost to your brand.
4. Engage with local audiences
You can use social media to reach local audiences, especially now that most of them offer geotagging. This means you can assign a location to a post so that only people in that location can see it. The great thing about geotagging is you can share the same post multiple times, with each instance geotagged to one location.
5. Get involved in local activities
When you join a local activity – whether as a participant or a sponsor – you can get a backlink to your site from the organization facilitating the said event. This improves your local SEO, especially if the organization's site has a higher authority than your own.
6. Utilize Google My Business
Google is the dominant search engine. With nearly 70% market share of searches each month, it's the place to focus on and one tool they give businesses is "Google My Business." This is a listing that is free to setup and use, and which helps your business appear in search and map searches on Google. It's a listing that can display your address, hours of operation, photos, your phone number, and a link to your website.
These tips, when taken together, can definitely help you local SEO marketing. But remember, whether you're going for global or local SEO, quality content is still the most important element of content marketing. There's no shortcut for that.
​