6 Digital Marketing Strategies to Focus on in 2019​
Expertise, International, Fast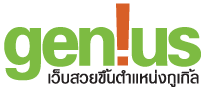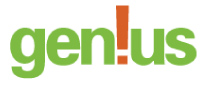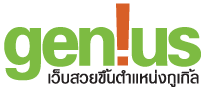 Your online partner for success​
2018 has seen many advancements to the digital marketing world, and technology is showing no signs of slowing down in 2019. AI and machine learning are on the rise, bringing forth serious innovation for the future. The digital landscape is progressing at a rapid pace — and businesses need to stay on top of these latest trends and strategies to find success in 2019.
Voice Search
Advances in smart speakers and voice listening dialog systems are evolving the way we optimize search results, so businesses need to focus optimization efforts towards voice queries. Google is the most commonly used search engine for text searches; however, voice dialog systems and smart speakers are switching this up. Microsoft's Cortana and Amazon's Alexa make up a large portion of voice search interactions, and both use Bing as their search engine. In 2019, this may cause slight disruptions to SEO, as businesses will have to focus more on optimizing for both Google and Bing's algorithms.
How are voice search results different from text search?
▪ The amount of words in the search query and word usage: text searches average 1-3 words per search, voice queries average 7+ words. Businesses will have to adjust keyword usage in both paid and organic search as a result.
▪ When people voice search, they usually do so in the form of a question: "Where is the closest gas station?" "What is the best pizza restaurant in Morristown?" It will be important to phrase your keywords in the form of questions for content in 2019 in order to rank for voice searches.
It's predicted that in 2020, 50% of search will be voice — so it's important to start focusing on voice in 2019 to stay ahead of the game.
Create High-Quality Content Consistently
The industry trend in digital marketing isn't content marketing alone. The future of digital marketing is a focus on content creation that is high-quality, but also can be shared across multiple platforms and will engage readers using a unique take on a familiar message. Several hotel groups, for instance, use virtual tours of their property to entice viewers, but then link back to quality evergreen content that provides insights into all the property's features.
Videos for Brand Visibility
When crafting a digital marketing strategy, implementing video is an absolute must. Nearly 3 out of 4 consumers say they've shared a brand's video content. Depending on what you're selling, a majority of users confirm that watching a video of a product, prior to purchasing, significantly increases their confidence in the buying decision. However, video marketing goes beyond YouTube and should engage customers on all relevant social media platforms.
When creating a digital marketing strategy around video marketing:
▪ Keep it brief, as most consumers will make the choice to either stick with or click away from your video in 8-10 seconds.
▪ Make it entertaining, but balance professionalism versus humour.
▪ Create stories that tug at the heart, inspire, or simply get people to laugh.
▪ Most people are visual learners. Create video content that not only seeks to delight, but also educates.
▪ Video sitemaps and detailed, keyword-focused descriptions of your videos are important. They allow Google's algorithm to understand what your videos entail and then position them appropriately.
▪ Optimize for mobile. The majority of video content is watched on a Smartphone and often at work, necessitating closed captions for all video content.
Programmatic Display Advertising
As 2018 nears its end, we are all now well versed with the Google Display Network, or GDN. But what about publishers that are not in the GDN? How do we reach them?
Traditionally, ad buying for web publishers takes place in two main areas: the open auction marketplace and the private marketplace. In the open marketplace, publishers auction off digital ad space and advertisers bid for the placement. The private marketplace works in the same manner, but only certain advertisers are selected by the publisher to be eligible to participate. In the past, both of these marketplace processes required a certain amount of human effort to execute.
This is where Programmatic Display Advertising enters as a key player for the future. Basically, the bidding and auction process is being outsourced to machines that are able learn and optimize quickly, while also eliminating human error. These programmatic platforms automate the decision-making process of media buying by seamlessly placing ads in front of consumers based on interests, locations, demographics and most importantly, online behavior in the blink of an eye, all while constantly adjusting based on results in real time. Programmatic ads can reach 98% of the internet across all digital devices, and will be a driving force for digital marketing strategy and online growth in 2019.
Social Media Influencers
The average web browser is bombarded with ads of all types on a daily basis, which can range in both relevance and usefulness — this is where social media influencers can help. They have credibility with their loyal followers and have relationships of trust with their audiences. They are viewed as an authority on their topics and as thought leaders for their area of expertise. One huge opportunity with these influencers is that we know the interests of their followers. As social media influencers grow in popularity and in numbers, there will be a vast market for them in 2019.
Chatbots
It has become apparent that chatbots – bots can answer simple customer inquiries with efficient response time and 24/7 accessibility – are a great way for companies to cut customer service labour costs. What is not as apparent however, is the AI's ability to collect data on your website visitors, generate leads, or collect consumer insights on your product or services. Chatbots can also help with SEO, as they cause users to spend more time on your site to chat and use them as a guide to navigate your website and products. Chatbots are improving in functionality at a rapid rate and will play a big role in digital marketing strategies in 2019.
32-33-geniuswebdesignyangon_YV
​