4 Ways to Kill the ROI of SEO​
Expertise, International, Fast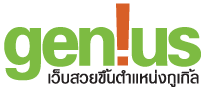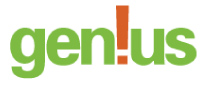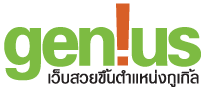 Your online partner for success​
Have you ever hired an SEO company only to end up 12 months into a campaign without any clear signs of success? Today, we are going to look at four common reasons why SEO campaigns fail and what you can do to avoid failure.
Failure to Match Budget with Goals and CompetitionIn
order to determine a budget that will allow you to succeed, the agency should be asking questions about who your competition is, what problems your product solves, who your ideal client is and what type of SEO work has been done in the past. In addition, the goals that you have set for your company should also be considered. This information coupled with some preliminary research is the most accurate way to price an SEO project. Without that information, you are prone to having a budget to goal mismatch in the very near future.
Forgetting About YOUR NumbersIn
order to decide whether or not your business is likely to profit from an SEO campaign, some variation of this calculation should be used:
Search volume xxx
Click through rate xxx
Website conversion rate xxx
Average profit per sale xxx
Taking those metrics into consideration, an agency can determine how much traffic is needed to generate the number of leads and sales you desire. This in turn can be used to determine which keywords need to be targeted. That ties into number one: matching your budget with goals and competition.
Giving Up Too Soon or LateIn
some cases, there are keywords that can take an extended time to rank. I have seen keywords take 18-24 months to rank however, using the formula above, the time and money was a worthwhile investment. Once you find a keyword that is profitable you should continue investing in that keyword for as long as it is profitable. Do not make the mistake of paying to get your site ranked and then discontinuing or you could lose your rankings, greatly decreasing your ROI potential.
Implementing a Dated Strategy
One of the best ways to kill your current and future ROI potential is by investing in outdated SEO tactics. The reason this is such a big problem still is because uneducated business owners go online and search for cheap SEO packages. While this is an easy sell for the agency and thelow cost makes it appealing to the business owner, the damage that could be done could cost you a lot to correct.
By the time, you realize that the cheap package you opted for is not working you may have quite the mess to clean up. As such, you will have to spend more and the timeline for your SEO strategy to become profitable can also be extended. Don't consider going the cheaper route first, it will cost you in the end.
SEO remains one of the best marketing strategies available today. Avoiding the four major ROI killers mentioned above can save you a lot of time and frustration.
Source: https://www.websitemagazine.com/blog/4-ways-to-kill-the-roi-of-seo?utm_source=newsletter&utm_medium=email&utm_campaign=newsletter
05-genius