4 Metrics that Prove a Website Redesign is Imminent​
Expertise, International, Fast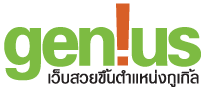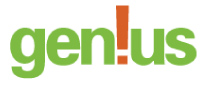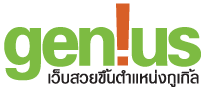 Your online partner for success​
Making incremental design changes or updates to a website is a necessity in prolonging the lifespan of your current design iteration. However, there will come a time when you need to cut your losses and completely redesign the site. So how can you be sure the time has come?
Google Analytics
If you have a website but have not linked up a Google Analytics account then please do so straight away. The data cannot be tracked and stored retrospectively so you want your GA account to be active throughout the lifecycle of your website.
— Increasing Bounce Rates
An increasing bounce rate can indicate that your website's design needs an overhaul because it is failing to engage customers in those first critical moments. If you do dig deeper and find that your bounce rate is increasing across the board, then take note, for some reason your website is not engaging users and this could be down to the fact that the design is outdated.
—
Behaviour Flow (User Flow)
You want your website to allow easy navigation through a clear user interface. If you look at your behaviour flow and notice that visitors are leaving your website from certain key pages or that the amount of exits is increasing, it could be the start of a trend. If your 'exit pages' are widespread then your users are likely to be leaving because of:
▪ Poor user experience
▪ Confusing menu structures or lack of call to actions
▪ Mobile responsive issues
All issues that can be solved through a website redesign.
— Decreasing Average Time on Page
Whilst you want your website to funnel users toward a conversion, which would likely involve visiting multiple pages, you also want users to be engaged by each page. A decreasing average time spent on page coupled with an increasing number of exit pages or 'drop offs' should raise warning flags. Your website visitors are clearly needing more, this may well be in the form of more engaging content but do not discount a drop in overall user experience, affected by design.
— Dropping Conversion Rates
If you notice that over time your conversion rate is slipping and there have not been any other major external changes then this can be a powerful sign that your website's design just ain't cutting it anymore. Great website design encourages your users to fulfil actions on the site and consumers are super sensitive to this. It may be that a five-step payment process should be replaced with a single sign in and one-click purchase, or that the design as a whole has fallen behind competitors.
These metrics should be the closing argument that justifies the investment in redesigning your site. Talk to your clients, colleagues and friends and ask for an honest review of the website. If the feedback is as expected, the data reinforces the argument and you personally believe that it is the right thing to do, the only item left on the agenda is giving the go ahead.
​
11-genius