Best Website Gallery
https://bestwebsite.gallery
With over 2,000 quality websites to peruse, Best Website Gallery uses a tagging system so you can quickly find sites based on their style, design approach, functionality, and more.
​
Abduzeedo
http://abduzeedo.com
Highlighting everything from architecture to photography, Abduzeedo provides the variety and breadth of inspiration needed to stimulate entirely innovative approaches to every problem.
​
Awwwards
https://www.awwwards.com
Awwwards' respected award system attracts submissions of the highest quality — i.e., those that continually push the borders between art and web design.
​
Behance
https://www.behance.net
Given that Behance is part of the Adobe family of companies, its extremely detailed filtering options can help you find just about anything you're looking for, from the latest hot typography from Japan, to the most-discussed UI designs coming out of Mexico.
​
Admire the Web
https://www.admiretheweb.com
With a comprehensive tagging system, Admire The Web's offers searchability of themed content for inspiration with rapid and worthwhile results.
​
CSS Nectar
https://cssnectar.com
The CSS Nectar community votes on the website's code, creativity and design, so finding website design inspiration for precise categories of sites is simple and fast with its filters and tags.
​
Product Pages
https://www.pages.xyz/type/product
Rather than rigidly searching for exactly what you think you want, Product Pages gives you a feed-focused design that allows for more natural, accidental discovery.
​
Brutalist Websites
http://brutalistwebsites.com
This site provides designers with an oddly compelling way to explore the theme of Brutalism. The dominant theme of the web is growth – new customers, new subscribers, new readers, etc.
​
French Design Index
http://www.frenchdesignindex.com
Like Awwwards, French Design Index provides high-quality design inspiration. Stepping outside the normal sources that designers turn to for inspiration can provide a fresh perspective that widens your pool of visual content.
​
Best Web Gallery
http://bestwebgallery.com
Not to be confused with Best Website Gallery, this site curates the best websites from around the Internet for which you need inspiration.
​
Pttrns
https://pttrns.com
Focusing on design patterns, Pttrns divides up featured apps in the categories of "activity feed," "ask permission," and "confirmation."
​
CalltoIdea
https://calltoidea.com
Calltoidea focuses on the very "boring" pages – logins, pricing, 404, etc. – that most inspiration sites skip. It provides inspiration to help ensure that you put some of your best work into these essential yet forgettable pages.
​
A List Apart
https://alistapart.com
This modest mailing list has grown into a key destination for the design community. A List Apart provides innovative, thoughtful interpretations of the subtler points of design in this digital world from the best designers on the web.
​
Top CSS Gallery
https://topcssgallery.com
This design platform highlights and awards the best website design inspiration CSS design sites. Awards include Most Visited, Most Recent, Most Liked, and Site of the Day (SOTD) to give you all the inspiration you need to succeed.
​
Crayon
https://app.crayon.co/f/
This all-encompassing search engine has over 13 million pages from a diverse assortment of industries. It provides valuable inspiration for designers focusing on inbound marketing.
​
The Best Designs
https://www.thebestdesigns.com
This site displays websites from a wide variety of designers and industries. Their filtering and tagging setup is simple to use and allows you to search for the designs that are relevant to your project.
​
Template Monster
https://www.templatemonster.com
Template Monster has more than 25 thousand templates that cover every vertical. There is something for everyone, and this is especially helpful when you're designing something for a new, unfamiliar industry.
​
Designspiration
https://www.designspiration.net
A massive, community-curated feed that doesn't focus on any specific form of web design inspiration, Designspiration provides you with the tools to focus on the themes you choose and allows you to save the things that drive your inspiration.
​
Beta List
https://betalist.com
The sites displayed on BetaList demonstrate what kind of design style is considered in style and current. BetaList highlights user submitted original and distinctive internet startups.
​
Nicely Done
http://nicelydone.club
An excellent resource for marketing site design, web apps and bigger screens. The "most popular" option on the menu allows you to see every digital product feature that is hot now.
​
Pentagram
https://www.pentagram.com
The journals and blogs Pentagram publishes contain powerful content that is useful in inspiring designers. The top designers on the web today offer innovative views on the advanced points of designing in the digital age.
​
The Great Discontent
https://thegreatdiscontent.com
Not all inspiration comes from visual sources, sometimes it comes from a great motivational story. The interviews with design industry leaders can lead your mind to find inspiration in other areas and help you to grow your career in new directions.
​
CSS Design Awards
https://www.cssdesignawards.com
There's no need to scour through low-quality designs as the winners and nominees are the best of the best. CSS Design Awards site offers different award frequencies and search functionalities.
​
Webby Awards
https://www.webbyawards.com
Looking through web design awards websites is one of the quickest ways to find unique and successful web design. The benefit here is that design experts have done much of the legwork for you.
​
Webflow
https://webflow.com/discover
We believe our very own Showcase section contains enough inspiration to keep you fully stocked for months at a time. Plus, it's a great way to see what you can do with Webflow — without writing code.
​
Dribbble
https://dribbble.com
Sometimes, it may be hard to find full website designs yet you'll still be able to find examples for your website elements. Dribbble is a community of designers sharing small screenshots that show their work, process, and current projects.
​
Pinterest
https://www.pinterest.com/explore/web-design
The ability to pin images, links, and more makes Pinterest an understandably easy tool for gathering inspirational content.
​
Little Big Details
http://littlebigdetails.com
This site highlights the little things that improve a user's experience for you to take your site to the next level.
​
UI Parade
http://www.uiparade.com
UI Parade is a catalogue of inspiration for UI design. With original posts and posts curated from across the web, this is a great resource for igniting some ideas of your own.
​
total number of words is 1,000, excluding 30 website addresses. There were only little amount of descriptions I could cover for all those 30 websites, so I didn't add the website addresses into the word counting anymore.​
25-geniuswebdesignYangon
30 Awesome Resources for Web Design Inspiration in 2018​
Expertise, International, Fast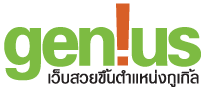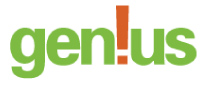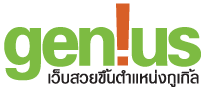 Your online partner for success​
By looking for website design inspiration, you open your mind to the current web standards and trends. Having a few reliable starting places can also help you meet clients' needs, while encouraging you to explore new design solutions and push your creativity.
siteInspirehttps://www.siteinspire.comWhat makes this site the leading example is the ability to find exactly whatever industry you are looking for.