15 Features Every Business Website Should Have​
Expertise, International, Fast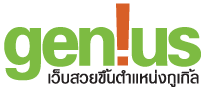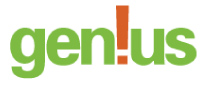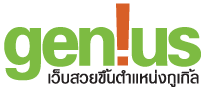 Your online partner for success​
In modern realities, a website is a necessity and it should shine like a diamond. Here are 15 must-haves for your website that will ensure your customers have a positive experience on the site, improve your company's digital footprint and increase engagement with your brand.
A Simple, Sensible Web Address
The first thing you must do is to secure a good, catchy URL. Your domain is your brand, so make sure it makes sense for your business. It's recommended to use .COM domain as users are familiar to type that extension when they enter a web address. Always avoid using special characters in domain name as that can cause SEO problems.
Reader-friendly design and style
People often scan through a web page to sample the design first. If the web design appeals to their eye, they will slow down to read the full story. Keep in mind:
▪ break down your content into short paragraphs, with proper headings if necessary,
▪ use bullet points or numbering,
▪ highlight important words or phrases, wherever necessary,
▪ use keywords properly as they will enhance the SEO.
Fresh, Quality Content
Your website is your first impression on a customer and give them a reason to keep coming back. Your content should be original, well written and valuable. Fresh content acts like a catalyst and give your company some personality.
A Clear Description of Who You Are
Nobody cares to investigate about your work and services because there are many on the internet. If your website is able to describe your business, services and products clearly within 5-10 seconds, you are in a position to convert an online viewer into a successful lead and encourage them to stay on your website longer.
Crucial Business Information
Depending on your business, you should have a few things on your website that fall into the realm of "information". We know restaurants need a menu and a list of locations (ideally with directions or a map), but every industry has its necessary items. If you're an e-tailer, you need product images and they need to be good pictures. A hair salon could have client testimonials about a stylist's skills and promptness. Tailor your site so that it offers the information users are likely to be looking for.
Images and Templates
Keep your website look sharp and stylish. Your web design should meet the specific needs of your business. For example, if you're owner of a play school, you're going to need a colourful design and come with images like kids playing in the school.
Contact Information
Nobody wants to lose a customer to a competitor just because you made it difficult for them to get in touch with you. Make your contact form easily accessible to every page by placing the contact form in the sidebar or footer.
When you put an email address or a phone number on the site, don't upload this information as part of an image — the number or address should be able to be clicked on or copied right from the site in order to place the call or send an email conveniently and quickly. Most smartphones these days have the ability to do "click to call" on the web, so make the process as easy as possible for users.
Professional Email Address
Get an email address for your domain. Using Gmail — or worse, an AOL email address — isn't professional. If you like Gmail's interface, you can use Google Apps to set up custom email addresses through Gmail.
Clear Navigation
Clear links to the most important pages, and a site map, are crucial for guiding visitors to the information they are looking for. Make sure you use easy-to-understand and logical names for the various pages of your site — contact, about, FAQ, etc. When developing your navigation strategy, you should consider a call to action. What is it that you want people to do on your site? Place an order? Email for a quote? Come to your brick-and-mortar store? Make your goals clear and obvious.
Social Media Integration
Twitter. Facebook. Tumblr. YouTube. Pinterest. Google+. LinkedIn. Instagram. Integrating these platforms into your website will help boost your SEO, improve your business' footprint on the social web and build your following across numerous social platforms.
A Mobile-Ready Version
70% of task completion happens within one hour on mobile sites, meaning that people are often browsing on the web with intent — they're looking to do something, buy something or go somewhere. If someone searches for a restaurant on his smartphone, he's likely to eat at that restaurant within the hour. So your website better be readable on handheld devices.
FAQ
As you hear concerns from customers and receive feedback via email, gather up the most frequently asked questions into a list and offer clear, concise answers. Questions often revolve around materials and ingredients used (for allergy reasons), shipping information, company history, and cancellation or return policies.
Security
If you're selling anything online, you need to put some effort into securing your site with an SSL certificate. The SSL will encrypt communications between you and your clients (i.e. a credit card number, Social Security number), which will allay their fears of providing such information, since there's so much identity theft on the web.
Good Hosting
Not having good hosting can cost you in many ways. A slow site is frustrating, one that fails to load is obnoxious and both could turn off customers. But beyond annoying your users and increasing your bounce rate, poor hosting can also affect your rank in search engines, since many search engine algorithms detect webpage loading speed.
Know the Basics of SEO
Your website won't do much if it's not properly optimized. SEO is a technique by which you can make your website more accessible by search engines. By using the proper keywords throughout your text, using sufficient links, framing your page titles and URLs correctly, and employing the keyword as alternative text for images and videos, you can overcome this SEO issue.
​