10 Common Web Design Problems​
Expertise, International, Fast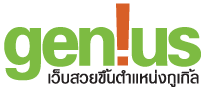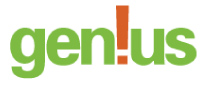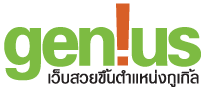 Your online partner for success​
A good website offers great user experiences, and great user experiences lead to happy customers. Delight and satisfy your visitors, rather than frustrate and annoy them, with smart design decisions. Here are 10 most common problems in website design:

1. There's no clear path. You want to extend a warm welcome to your visitors. Give them an easy way in and through. Too much competition for attention is a turn off. When you provide too many options, the functional result is no options.

2. Outdated design. Your site was state of the art in 2009. It's time to refresh with current design thinking. The layout of a page has evolved over the past decade. These days the best sites break up content into smaller, digestible bits.

3. Overused stock images and icons. If visitors see the same image on multiple sites, it erodes trust. That picture of people sitting around the conference table? They sure get around to a lot of offices!

4. Too many textures and colors. You are trying to add interest, but you just add clutter. Limit colors and fonts. Maintain a thematic color scheme. For professional sites, try to limit the variety of fonts to three or fewer.

5. Design for the wrong reasons. Always begin by identifying your target audience and customizing design and content. You may want your site to look "modern" or like another site you've seen, but if you haven't checked in with what your audience needs and wants, you can fail miserably.

6. Cute that doesn't cut it. Links that don't make much sense are not user friendly and won't ingratiate you with your visitors. Be practical and basic when naming links. Make it easy for people.

7. Tiny clickable areas. Hyperlinks are designed to be clicked, so to make them usable and easy to click. A large clickable area makes it easier to hover the mouse cursor over the link. To get a large clickable area, you could either make the whole link bigger or increase the padding around the link.

8. A good Page Title communicates to your visitors what the page is about. People can quickly figure out if they're in the right place or not.

9. Your site isn't optimized for mobile. Numbers don't lie. Mobile is overtaking desktop. It's increasingly likely that your visitors see your site on a tiny screen. If they have to pinch and stretch to read, they'll find a better source of information. Be sure to test your site on smartphone and tablet.

10. You play hard to get. If you want customers to find you, make sure your address, phone number and hours of operation are easily accessible on your site. Too often, that information is hidden or completely absent.

A website should do all the work and present visitors only with the things they're looking for. Usability is about the experience people have using your website, so attention to detail matters, as do the presentation and feel of the page.​
04-genius